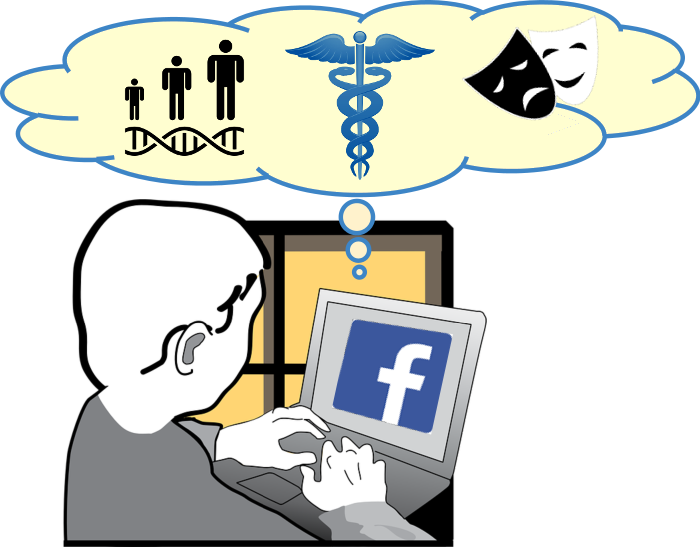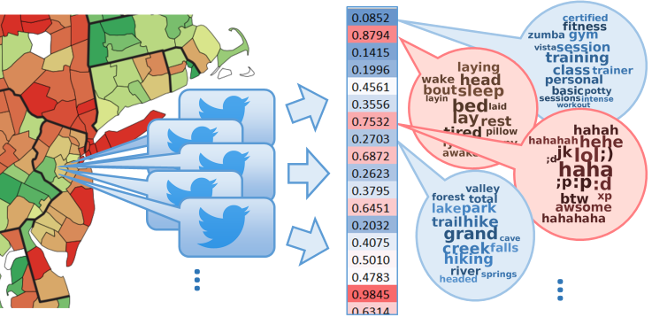 The Human Language Analysis Beings (HLAB) develops large and scalable language analyses for health and social sciences. Utilizing natural language processing and machine learning techniques we seek to discover new behavioral and psychological factors of health and well-being as manifest through language in social media. Publishing regularly in top computer science, psychological, and medical research venues, the HLAB attempts to change the way natural language processing is done to focus more on the humans behind the language and change the way psychological and health research is done by introducing rigorous data-driven and behavior-based analyses which unlock answers to big questions elusive with traditional techniques.
We're Hiring!
The Human Language Analysis Beings (HLAB) is currently seeking a full-time research coordinator. The coordinator will work closely with Dr. Andrew Schwartz, HLAB members, and Psychology/Psychiatry faculty on large projects at the intersection of social science and artificial intelligence. Two core projects for the position are aimed at 1) studying well-being, mental health, and alcohol use of hospitality workers, and 2) identifying cognitive dissonance within social media language.
This role is ideal for someone who seeks interdisciplinary research experiences, work experience in research administration, and the opportunity for co-authorship on publication before applying to a graduate program in relevant fields (e.g. psychology, public health, or computer science).
The application review begins on June 1st with a rolling review until the position is filled. The start date will be between July and August. Individuals who identify as part of a historically underrepresented group are particularly encouraged to apply.
Preferred qualifications include:
Bachelor's degree in a relevant field such as psychology, public health, economics, computer science, communications, or linguistics

Excellent communication, attention to detail, management, and administrative skills

Some experience using a data analysis program (R, SPSS, or SAS) and Qualtrics

General knowledge in social science research method, statistics, and literature
Please visit here for more details: https://stonybrooku.taleo.net/careersection/2/jobdetail.ftl?job=2101677&tz=GMT-04%3A00&tzname=America%2FNew_York
Feel free to contact us with questions. 
HLAB Support
We are grateful for the current sponsors of our work, including: 
National Institutes of Health
Defense Advanced Research Projects Agency
National Science Foundation
Brookhaven National Lab